The Declutter Club Challenge was designed to help you complete stage 2 of the 5 stages of organizing (aka the organizational roadmap). It takes you step by step through the most common areas that need to be decluttered in your space. When the challenge was first created it was built to be completed in 30 days with small breaks during the weekends. Now in it's seventh edition, it is offered as a self-paced course. You can jump around the areas based on your time availability and energy levels.
Each lesson has a focused item or area and also provides my recommendations, things to think about and decuttering gotchas. I also share my personal experience stories along the way. I add new categories as I go back through the challenge myself so don't be surprised if you see something new pop up.
I can't wait to see the success you achieve during your journey.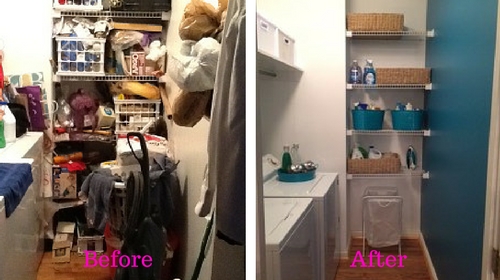 Are You Avoiding It?
I know looking at a disorganized space can be very overwhelming, but I will help you break it down into small workable parts. This challenge is designed to assist you one step at a time to eliminate the clutter from your life and your space.